A
fter more than two decades songwriting and performing, and with four EPs under his belt, Adam Hammer finally got around to releasing his first solo full-length release "Broken Like You" on March 28, 2012.
"The opening 'Starshine' grabs the listener with a catchy piano and guitar hook. 'Underwater Love Song' is cool and almost haunting in its delivery."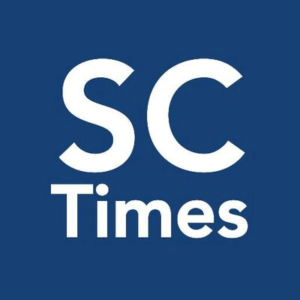 For his latest release, Hammer put together a backing band that includes some of Minnesota best such as Jeff Vee on drums (Bobby Vee, Jack Knife and the Sharps), Tommy Vee on bass (Bobby Vee, Brian Setzer, Rosie Flores), Kurt Rodman on lead guitar, George Maurer on piano, Nils Loewen on cello and touring partner Dave Cofell on guitar and backing vocals.
The result is an album filled with thick simple layers, poetic songwriting and a few catchy sing-a-longs. The soundscape spans from somber tones to acoustic rockabilly, a dash of twang, modern folk and blues.
"Broken Like You" opens with "Starshine," a catchy ditty that lets listeners know it's okay to be in a dark place sometimes, but still sparkles with a glimmer of hope courtesy of Maurer's piano. From there, the disc goes on a rollercoaster of emotions and familiar sonic spaces. Songs like "Hero Down," "Wind-Up Heart" and "Scared Alive" set a intimate tone while "Walking Home (Alone)" kicks it up a notch with some acoustic rockabilly. "Scars for Diamonds" and "New Day" let the cello do some talking while the title track brings a dash of the blues and "Cottonwood Waltz" makes room for sidestepping.
"Broken Like You," stands apart from the 2011 Adam Hammer & the Impact "Let It Burn" EP, which focused on Hammer's "black and blues" sound. The songs here tell stories of simple victories and uphill struggles. You don't have to listen hard to find an essence of hope for the future among the melancholy of it all.